Stuffin Muffins - Thanksgiving stuffing that you will surely want to eat anytime of the year! You can add diced apple, dried cranberries, nuts...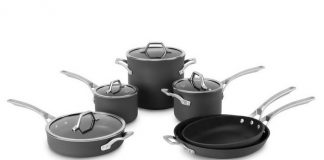 Good cookware is an investment in pleasure. But it is also a financial investment in that quality cookware can last a lifetime. Nonstick cookware...
It's not a newly discovered trick, but many of us still have yet to know about this clever kitchen tip that works on most blenders! Do you...
There's something about the outdoors that makes eating more delightful. (Well, at least for some of us.) Do you agree that food just seem to...
Spinach lasagne roll-ups - An easy meal with variations limited only by your imagination. Looks great on the plate and tastes even better. Serve...
Rotolo di Spinachi - This is an Italian favourite that you will come across all over the country. It's a perfect dish for entertaining...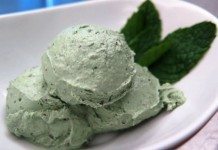 Vegan Mint Chip Ice Cream - Enjoy this mint chip flavoured ice cream that is loaded with healthy fats and immune and hormone health...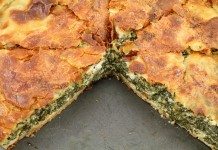 Spanakopita! - Spanakopita or spinach and feta pie is an exceptionally popular Greek savory pastry. Delicious hot or cold, it's always a crowd-pleaser. -...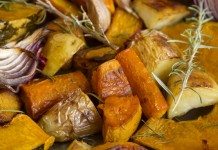 Rustic Roasted Vegetables - A simple, easy to prepare and cook complete meal or use to accompany any roast or grilled meat dish. -...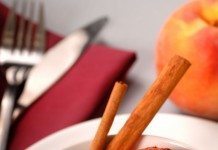 Cinnamon-Scented Grilled Peaches - You senses will be kicking in long before you savor the first bite of this grilled peach dessert. The...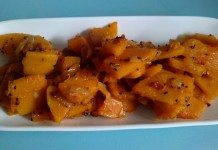 Pumpkin Curry - This is a fast, easy, visually pleasing dish that also tastes fantastic! It is spicy without being hot. - Butternut pumpkin...
Cheesy Onion Casserole - This is a heavenly side dish we served for Thanksgiving last year. Everyone loved it together with the roasted pork...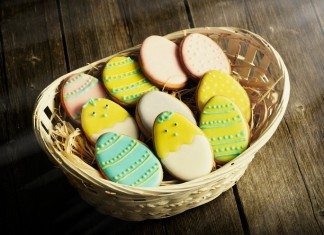 Gingerbread Easter Cookies! - Gingerbread cookies are a hit any day of the week, let alone during festive times! You can shape these by...