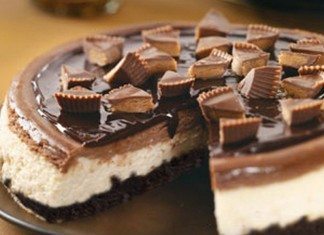 Peanut Butter Brownie Cheesecake - Taste the goodness of peanut butter in a cheesecake dessert with an alternative brownie base. - Base: natural peanut...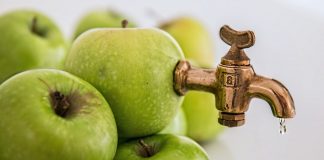 Which would you choose for your child – a 12-ounce bottle of Coca-Cola, or a 12-ounce glass of apple juice? I can almost see you...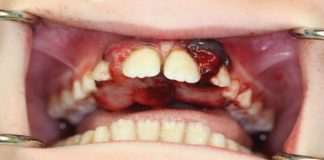 Scurvey! That scourge of old-time sailors, stuck at sea for months with no fresh food. It's back! Tiredness, aching limbs, hair and tooth loss,...
A compound butter is simply room temperature butter blended with a variety of herbs or spices. Once the mixture is well blended, form it...
Linguine al Vongole - A great Italian favourite. Easy to make, easy on the eye and easy on the digestive system! An all-around winner!...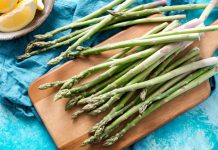 Here's a dish that ticks every box. It abounds in flavour, colour and nutrition. Not enough to tempt you? How about low in calories, gluten...
Gazpacho with charred tomatoes - Gazpacho is so easy to make and yet is a real crowd pleaser on a warm summer's day. Charring...
Gujarati Style Spicy Eggplant - In the mood for roti/chapati? Add this specialty to your table from India's westernmost state Gujarat! - The...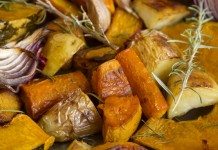 Rustic Roasted Vegetables - A simple, easy to prepare and cook complete meal or use to accompany any roast or grilled meat dish. -...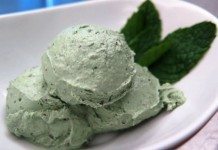 Vegan Mint Chip Ice Cream - Enjoy this mint chip flavoured ice cream that is loaded with healthy fats and immune and hormone health...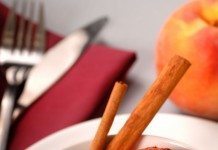 Cinnamon-Scented Grilled Peaches - You senses will be kicking in long before you savor the first bite of this grilled peach dessert. The...
CHOCOLATE SIMNEL CAKE - Great any time of year, this chocolate Easter cake is the perfect alternative celebration cake for non-fruit lovers. A rich...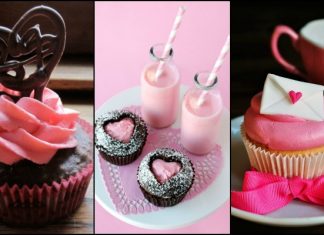 Valentine's Day! The most romantic day of the year is almost here again! And we're certain many of you, like us, are thinking of how...