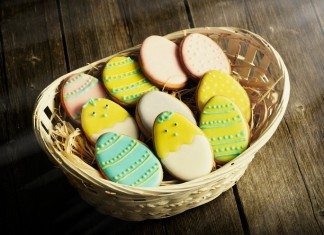 Gingerbread Easter Cookies! - Gingerbread cookies are a hit any day of the week, let alone during festive times! You can shape these by...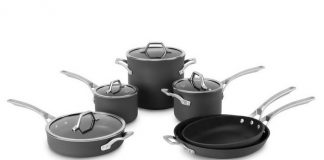 Good cookware is an investment in pleasure. But it is also a financial investment in that quality cookware can last a lifetime. Nonstick cookware...
It's not a newly discovered trick, but many of us still have yet to know about this clever kitchen tip that works on most blenders! Do you...
There's something about the outdoors that makes eating more delightful. (Well, at least for some of us.) Do you agree that food just seem to...
Healthy White Turkey Mac and Cheese - Take your love of mac and cheese to the next level with this variation that can be...
Vegan Key Lime Cheesecake - Raw, vegan, gluten-free, dairy-free, grain-free, paleo-friendly and no-bake cheescake. - Crust: medjool dates (organic, large), coconut oil (organic), vanilla...
Easy Orange and Poppy Seed Cake - This is such an easy recipe! Everything goes into your food processor and voila! - orange roughly...
Easy Sugar-Free Banana Bread! - Healthy, delicious and easy to make! This recipe uses the natural sweetness of ripe bananas so it's easy on...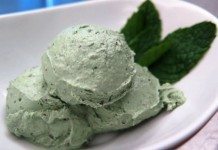 Vegan Mint Chip Ice Cream - Enjoy this mint chip flavoured ice cream that is loaded with healthy fats and immune and hormone health...
This is a traditional Russian dish that is great as a light meal or as a side.Buckwheat Salad with Mushrooms and Parsley Oil -...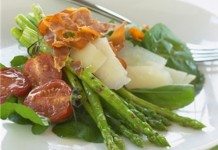 Grilled Asparagus Salad - This is a great starter to any meal or is a wonderful light lunch or dinner in itself. It's quick...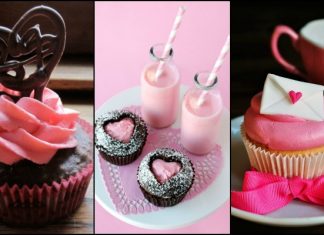 Valentine's Day! The most romantic day of the year is almost here again! And we're certain many of you, like us, are thinking of how...
Mummy Dogs - Turn hotdogs into little mummies! They're great fun and so easy to make that you might just get addicted to making...