Cheese steak taquitos with avocado cream - Whether you're looking for a new after-school snack or weeknight dinner to serve, this delicious and healthy...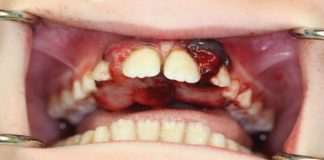 Scurvey! That scourge of old-time sailors, stuck at sea for months with no fresh food. It's back! Tiredness, aching limbs, hair and tooth loss,...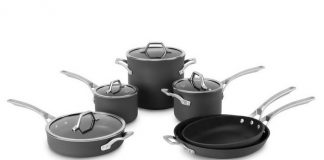 Good cookware is an investment in pleasure. But it is also a financial investment in that quality cookware can last a lifetime. Nonstick cookware...
Grilled El Diablo Burger - Grill this deliciously, hot and spicy burger to enjoy with the whole family this summer! - fresh ground beef,...
Spinach lasagne roll-ups - An easy meal with variations limited only by your imagination. Looks great on the plate and tastes even better. Serve...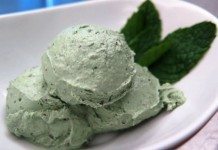 Vegan Mint Chip Ice Cream - Enjoy this mint chip flavoured ice cream that is loaded with healthy fats and immune and hormone health...
Easy Sugar-Free Banana Bread! - Healthy, delicious and easy to make! This recipe uses the natural sweetness of ripe bananas so it's easy on...
Vegan Key Lime Cheesecake - Raw, vegan, gluten-free, dairy-free, grain-free, paleo-friendly and no-bake cheescake. - Crust: medjool dates (organic, large), coconut oil (organic), vanilla...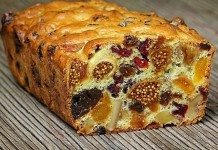 Ultimate Fruit Loaf - If you like fruit breads, you'll love this. It is rich but not sweet and even verges on being healthy!...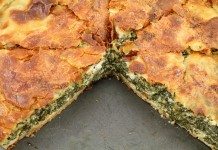 Spanakopita! - Spanakopita or spinach and feta pie is an exceptionally popular Greek savory pastry. Delicious hot or cold, it's always a crowd-pleaser. -...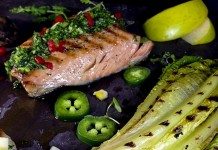 Universal Chimichurri - While you're waiting for the meat and fish to finish is an ideal time to put on some romaine lettuce wedges....
Cheesy Onion Casserole - This is a heavenly side dish we served for Thanksgiving last year. Everyone loved it together with the roasted pork...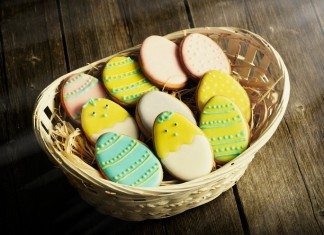 Gingerbread Easter Cookies! - Gingerbread cookies are a hit any day of the week, let alone during festive times! You can shape these by...