Valentine's Day! The most romantic day of the year is almost here again! And we're certain many of you, like us, are thinking of how you could make February 14th special for your sweetheart!
Now no matter how experienced you are with baking – or how much or how little time you have – cupcakes are one of the easiest yet most eye-pleasing (and of course, delicious) gifts you can make for your loved ones.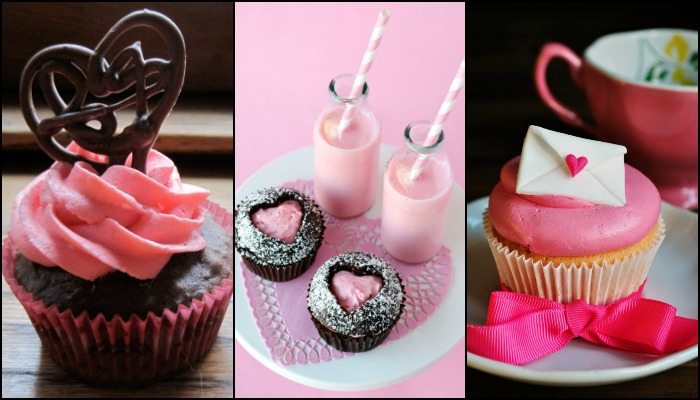 Cupcakes in general are really easy to make. And with just a little bit of decorating, you can turn them into extremely adorable pieces anybody will love at first sight!
If your special someone is a big fan of sweets or desserts, then this is just the most perfect Valentine's Day gift you can give.
There are plenty of ideas out there, most can be personalized to make it extra special!
Is this going to be your Valentine's Day gift this year? Check out the collection of cupcake designs we have for you below :)
[adinserter block="11″]
Click on any image to start lightbox display. Use your Esc key to close the lightbox.

Conversation Heart Cheesecakes
Red Velvet Cupcakes with Edible Puzzle Heart
Chocolate Pudding Cupcakes with Strawberry Centers
Heart-Shaped Cupcakes Using Marbles
Cupcake Bouquet
Have you ever tried making one of these Valentine's Day cupcake ideas for your sweetheart? If so and have a picture of it, share it with us through the comments section!