Last Updated on
It's not a newly discovered trick, but many of us still have yet to know about this clever kitchen tip that works on most blenders!
Do you have a regular size mason jar at home? Then try this when making your favourite smoothie…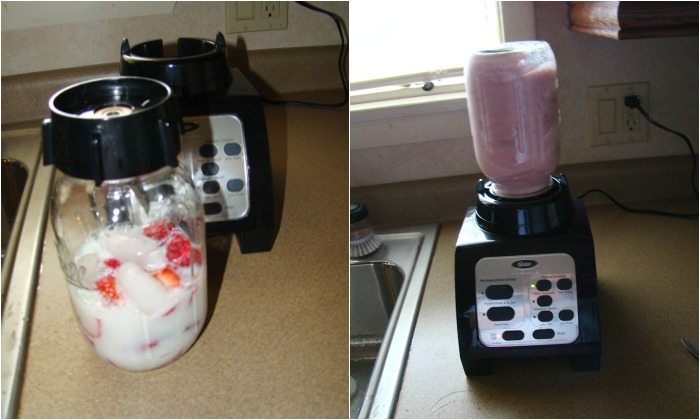 Instead of using the pitcher of your blender, you can mix your ingredients right in your mason jar glass. This makes preparing smoothies, other drinks or food faster and with less mess and cleaning!
To do this simply remove the base from your blender pitcher and screw it on to your mason jar. The blade should fit just right inside the mason jar. The screw threads of the blender base and mason jar should match, too, sealing it securely.
Blend away and when it's done, you can now drink your smoothie straight from the mason jar or put the lid on to bring to work/outdoors. Works like a Magic Bullet – perfect idea for when you are always on-the-go! ;)
Click on any image to start lightbox display. Use your Esc key to close the lightbox. 

Thanks to the Kitchn for this great tip. You can watch the tutorial here:

Have you tried this blender trick already?