Peanut Butter Brownie Cheesecake - Taste the goodness of peanut butter in a cheesecake dessert with an alternative brownie base. - Base: natural peanut...
Good cookware is an investment in pleasure. But it is also a financial investment in that quality cookware can last a lifetime. Nonstick cookware...
It's not a newly discovered trick, but many of us still have yet to know about this clever kitchen tip that works on most blenders! Do you...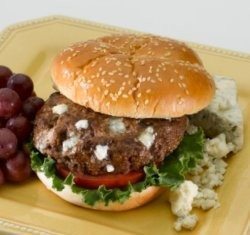 "Make It Your Way" Burgers - Customize basic burgers by combining ground beef with small amounts of ingredients that have strong flavors and relatively...
Bucatini with Pancetta, Field Mushrooms and Cavolo Nero - A delicious, nutritious, easy lunch or dinner! - Bucatini or thick spaghetti, olive oil, pancetta...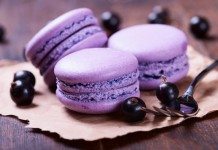 Blueberry Macaroons - Do macaroons need a description? I suspect everyone has had one or two (hundred) in their respective lifetimes 🙂 Light,...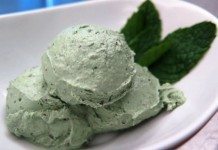 Vegan Mint Chip Ice Cream - Enjoy this mint chip flavoured ice cream that is loaded with healthy fats and immune and hormone health...
Gujarati Style Spicy Eggplant - In the mood for roti/chapati? Add this specialty to your table from India's westernmost state Gujarat! - eggplants...
Rotolo di Spinachi - This is an Italian favourite that you will come across all over the country. It's a perfect dish for entertaining...
Spanakopita! - Spanakopita or spinach and feta pie is an exceptionally popular Greek savory pastry. Delicious hot or cold, it's always a crowd-pleaser. -...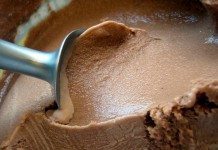 Chocolate Ice Cream with Overripe Bananas - This chocolate ice cream is a great recipe to make in case you have overripe bananas in...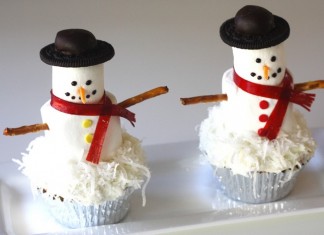 Can you believe it -- it's Christmas time again! In just a few days we'll be getting busy with holiday gatherings with friends and family! If you're...
Beer Ice Cream - Make this beer ice cream by Louise Emerick for Father's Day! You can choose from a wide variety of malty...